Book It to your Couch 5k is in Full Swing!
Lace up your slippers and fill up that coffee cup, a new kind of 5k is returning to Ferndale!
Join the Friends for a community challenge to warm you up through the chilly winter months, doing what we know how to do best — reading! Compete against your friends, family, and fellow Ferndaliens to read 5,000 pages! Audiobooks, ebooks, and regular ol' paper books count toward your total. Challenge ends March 31st!
Calling all quarantine cooks!
As we're approaching the holiday season, the meals you would normally be sharing with your loved ones may look a little different. Are you cooking for fewer people? Sharing meals from afar?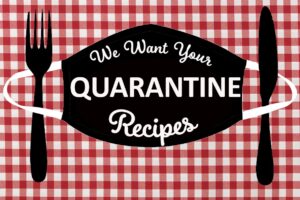 While we can't replace Aunt Janice's stories that go along with her fudge, the Friends of the Ferndale Library is publishing a cookbook for our family of Friends and we need your help! Please share your favorite recipes with us, to be published in the "Cooking with Friends" fundraiser cookbook. All proceeds benefit the Ferndale Area District Library.
How can you join?
Submit your family's favorite recipes to us here. Contribute as many recipes as you would like us to consider, and we will contact you if your recipe is chosen for publication.
For more information, email ferndalefriends.org@gmail.com.
We are making Ferndale an even better place to live by building a local community organization to support our library's mission to serve those who live and work in Ferndale by providing the best possible information and entertainment, arts and culture.
Visit our Facebook page for more information
We invite you to join us!